Flawless Window and Door Replacement
Residents of Burlington can receive high-quality window and door replacement from Cheney Windows and Doors. As one of the top exterior replacement companies in Burlington, we make sure that you get the highest level of expertise when it comes to your home. Our team will always provide comprehensive service for your windows and doors, ensuring complete protection and an unmatched experience. You'll get high-quality service and customer support when you hire Cheney Windows and Doors for your Burlington home.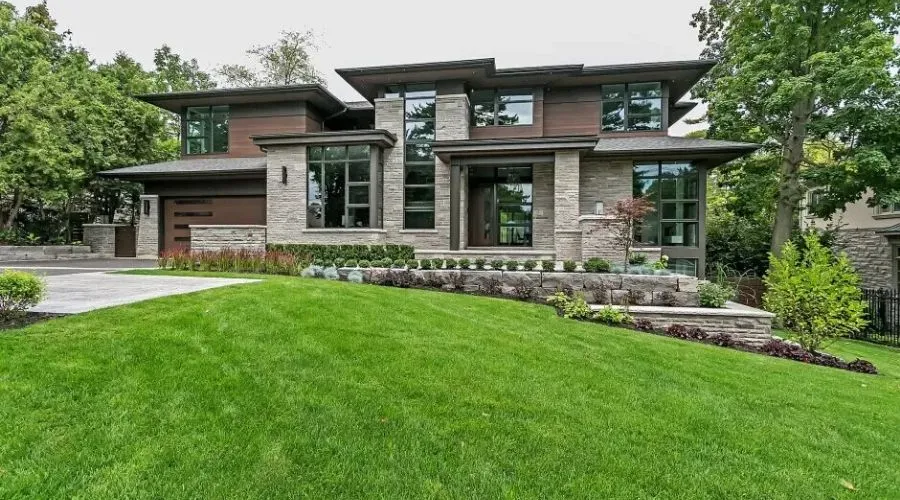 Burlington Window and Door Replacement – The Best of the Best
At the Northwestern end of Lake Ontario is the city of Burlington. A historic farming community, Burlington grew exponentially over the years in conjunction with nearby Hamilton. Eventually, various industries took root in Burlington, making it a great place to live. With work, schools, and homes popping up throughout the town, the population of Burlington continued to rise. 
The city is beautiful, lying on the shores of Lake Ontario. Filled with parks, gardens, and numerous lakeside features, Burlington is one of those places people easily fall in love with. As a common stopover between Toronto and Niagara Falls, Burlington has become a favourite for tourists. However, the multiple industries, outdoor features, and elegant dining and cultural aspects, has also made Burlington a well-loved place to reside. 
In Burlington, homes have fluctuated over the years, with a mixture of traditional and contemporary construction. Every home has doors and windows that will eventually need maintenance and/or replacement. Though temperatures are moderate in Burlington when compared to other areas in Canada, it's still important for every home to ensure protection from the weather. With next-level window and door replacement options, including energy-efficient ones, Cheney Windows and Doors will ensure that your home is secure and comfortable. 
Why Choose Us For Your New Windows In Burlington
Homes in Burlington will eventually need their windows replaced. No matter what your windows are made from, over time, they will begin to wear down and break, requiring efficient service and replacement. Knowing what to look for can help you ensure you're ready to get the help you need from Cheney Windows and Doors right when you need it. Here are some signs that you need help with your windows: 
The window frames are warped.
The paint around the window is cracked.
Windows are not keeping out the sound.
There are drafts coming in from the windows.
It is hard to open and close your window.
It costs more than ever to heat or cool your home. 
The Cheney Windows and Doors team is made up of skilled technicians who will be able to help you with your windows. Once you call, our team will provide you with a free consultation to check out the state of your windows. If you only need repairs, we will set up a time to get them done. If you need total window replacement, we will walk you through the process of picking out top windows and then we will provide excellent service as we install them. Cheney Windows and Doors will make sure that you have the windows you need.
Why Choose Us For Your New Doors In Burlington
Door replacement isn't always the first thought on people's minds. At the same time, most people keep their original doors for far too long. Anyone interested in upgrading their home and making it more energy-efficient needs to consider door replacement. Cheney Windows and Doors offers many options for eco door replacement, helping to ensure the energy efficiency of Burlington homes. 
Eco-friendly doors and contemporary doors add value to a home, increasing their worth. They are a great way to update the design of a home, enabling homeowners to easily change the aesthetic. New doors can provide greater home security and can make a home more accessible. 
You will also want to have your door looked at by Cheney Windows if you have noticed any damage or if your door is simply broken. Our team will be able to determine if you need maintenance or replacement. If you need a new door, we have many styles for you to choose from. Adorn your home with an energy-efficient door you love from Cheney Windows and Doors. 
Cheney Windows and Doors Has All Your Burlington Home Needs
When you need to have your windows and doors replaced, you'll want to contact Cheney Windows and Doors. We take our time to do things right so that our clients get the great-looking and well-protected home that they need. We provide high-quality service and exceptional customer support to all Burlington residents. We have a large base of loyal customers because we always put our customers first. 
With Cheney Windows and Doors, you won't just get the best service, you'll also get peace of mind. You can feel confident that you are working with the top window and door company in Burlington and our results will prove it. Get great-looking, eco-friendly windows and doors that will provide you with comfort and security. Reduce your costs and increase your satisfaction with Cheney. 
When it's time to redo the exterior of your home, don't skimp on your windows and doors. By replacing your windows and doors, you are giving your home added protection as well as creating more value and a greater look. Work with a company that puts you first, providing honest information about your windows and doors, as well as giving you the best we have to offer when it comes to your replacement. 
At Cheney Windows and Doors, we always create a safe construction area, working with you to minimize disruptions on your home and your life. Our team will provide you with flawless results, ensuring that your home ends up exactly how you want it to. 
The Window & Door Replacements You've Been Waiting For
When the time comes, contact Cheney. We are a professional window and door replacement company that will work with you to make sure you get the safe and comfortable home environment you need. We work hard so you can be at ease in your own home. It's time to get started.
Our experienced and knowledgeable team can help you determine the best fit for your home or business.
Choose From Industry-Leading Manufacturers
For over 30 years we've been providing high quality products and unparalleled service to home owners, architects and contractors. We make it our priority to understand your needs, and from start to finish we focus on every detail that makes the difference. Our knowledgeable and experienced craftsmen have one goal in mind – to exceed your expectations.