Mississauga Windows & Doors
Complete door and window replacement for your Mississauga, Ontario home. Get things done right by a dedicated team of replacement experts.
Flawless Window and Door Replacement
Cheney Windows and Doors offers the highest level of new windows and door replacement for residents of Mississauga. When it comes to protecting your home, we don't settle. We ensure full and complete replacement, an unbeatable level of protection, a seamless, customized experience, and total peace of mind. At Cheney Windows and Doors, we replace your windows and doors while giving you next-level customer support.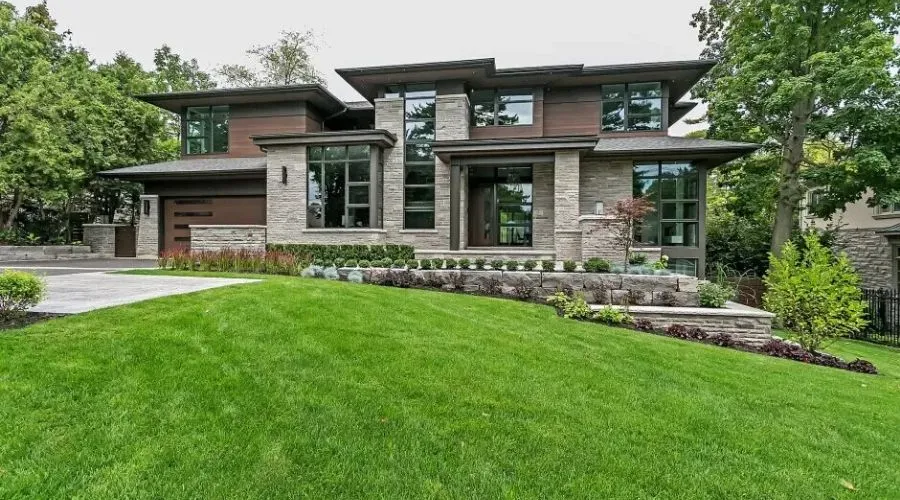 Mississauga Window and Door Replacement You Can Trust
Mississauga lies on the shores of Lake Ontario, to the east of Toronto. With a population of over 700,000, Mississauga is the second most populated city in the Greater Toronto area. Two major rivers run through the municipality, making it a great place for enthusiasts of culture and the outdoors. 
The city is replete with plenty of areas for recreation, shopping, and the arts, ensuring that this historic city has something for everyone. With galleries, event centers, trails, waterfalls, and a host of delicious restaurants, Mississauga has built a reputation as an incredible place to visit and to live. 
Homes in Mississauga, whether modern or historic, need exterior care and updating. With numerous types of window and door designs to choose from, Cheney Windows and Doors provides high-quality, energy-efficient replacement options. Our skilled team will work with you to ensure that you get top protection and efficiency with your new windows. We'll make sure your home is insulated and protected from the elements and other potential dangers, keeping you comfortable and warm during Mississauga's cold winters.
Do You Need Window Replacement?
There are many reasons that you might need the windows replaced in your Mississauga home. If your windows are experiencing any of the following, it's time to contact Cheney Windows and Doors for expert window replacement: 
Warped window frames
Cracking paint around the window
Sound comes through the window easily
You can feel drafts through the window
Opening and closing your window is difficult
You're experiencing excessive energy costs to heat or cool your home 
When you contact Cheney Windows and Doors, we will come out for a window consultation. Our team will determine whether you need simple window repairs or total window replacement. We'll make sure you are set with the top-notch, secure windows that you need to keep your home and your family safe and comfortable.
The Cheney Windows and Doors Difference
Having your Mississauga windows and doors replaced by Cheney Windows and Doors is the right move. We aren't looking to rush through each job, we are looking to create great-looking, secure homes for Mississauga families. It's important to us that every job is done right and done well the first time. 
When you work with Cheney Windows and Doors, you can rest assured that you're getting the next-level service you need. We provide energy-efficient windows and doors that require no maintenance. You'll experience much lower energy bills and a much more comfortable, temperate home. 
Your house will look great from the inside and the outside, ensuring much better curb appeal and a more beautiful home. With Cheney Windows and Doors, you'll have peace of mind, knowing that your home is in the best hands. Our caring team puts you first, making sure you are informed and heard throughout the replacement process. 
Working with Cheney Windows and Doors means coming home to the safe, comfortable, and seamless-looking Mississauga home of your dreams.
Count On Cheney Windows and Doors For Window and Door Replacement In Mississauga
If you find yourself in need of window or door replacement in your Mississauga home, you'll want to contact Cheney Windows and Doors. Our focus will always be on creating a comfortable, protected atmosphere for you and your family, as we provide safe and effective window and door replacement services. 
Come home to Cheney. Contact us today.
Our experienced and knowledgeable team can help you determine the best fit for your home or business.
Choose From Industry-Leading Manufacturers
For over 30 years we've been providing high quality products and unparalleled service to home owners, architects and contractors. We make it our priority to understand your needs, and from start to finish we focus on every detail that makes the difference. Our knowledgeable and experienced craftsmen have one goal in mind – to exceed your expectations.